City of Indio Residents – Please Take our Community Survey
Let us know your Park & Recreation priorities!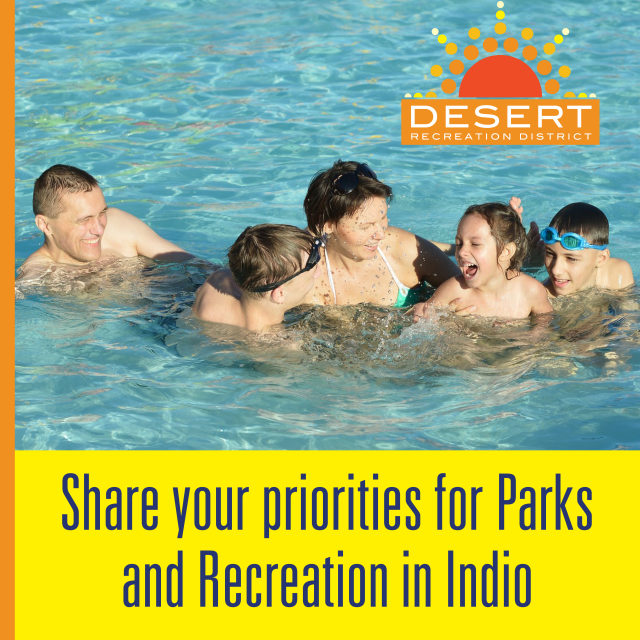 Take the ENGLISH survey here.
Realice la encuesta en ESPAÑOL aquí.

DRD is proud to partner with the City of Indio to provide well-maintained parks and recreational facilities and programming. Indio has 14 parks serving tens of thousands of residents annually. DRD is also an essential resource providing meals, food distribution, emergency shelters and cooling and warming centers for residents.

To keep Indio's parks safe and clean, improve and replace aging recreational facilities and to continue providing residents with essential services, DRD is considering placing a local funding measure on the November 2022 ballot. If approved by voters, this measure would cost property owners .07¢ per square foot of improved property on single-family residential units.

As DRD plans for the future, we encourage you to complete our community survey to share your priorities for parks and recreation in Indio.
FAQs - City of Indio and DRD Parks ENGLISH
FAQs - City of Indio and DRD Parks SPANISH