Palm Desert Community Center Renovation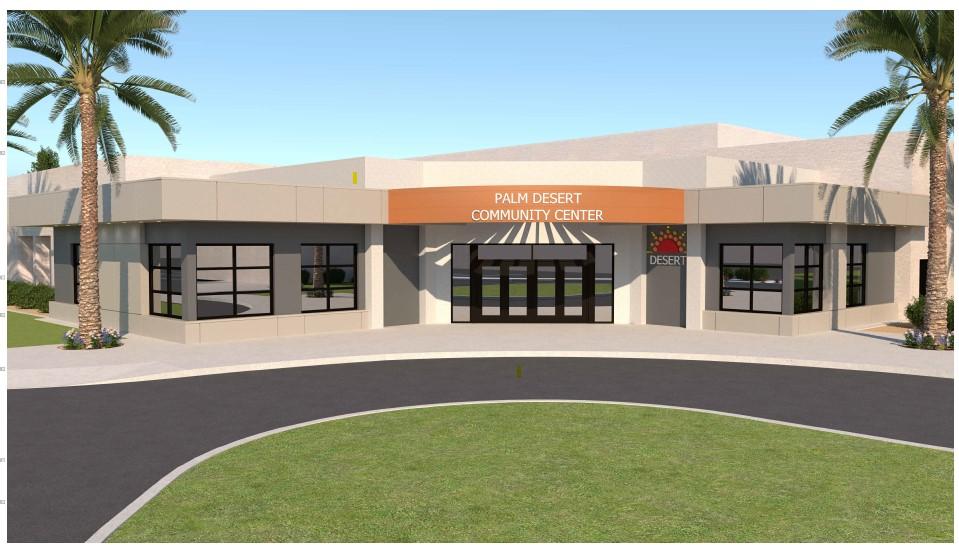 The construction bidding has been completed and contractors have been selected for the project. We are anticipating beginning construction in January 2024.
PLEASE NOTE: During the renovation, the Palm Desert Community Center will be closed and programming will be taking place in other locations including the outdoor spaces around the center, or nearby community centers.

Administrative services such as arranging field use or pavilion rentals can be done at our temporary office space in Palm Desert, which will be open Monday through Friday, 8 a.m. to 5 p.m. and the address will be available no later than end of November 2023 – until that time, our Palm Desert Community Center staff is happy to assist you inside the Center.
The plans include expanding the lobby, converting the tot program room to a fitness room, moving the reception and administrative areas to the current fitness area, and the current reception area being changed to an activity room for classes such as dance and aerobics.