Fairway Park in Indian Wells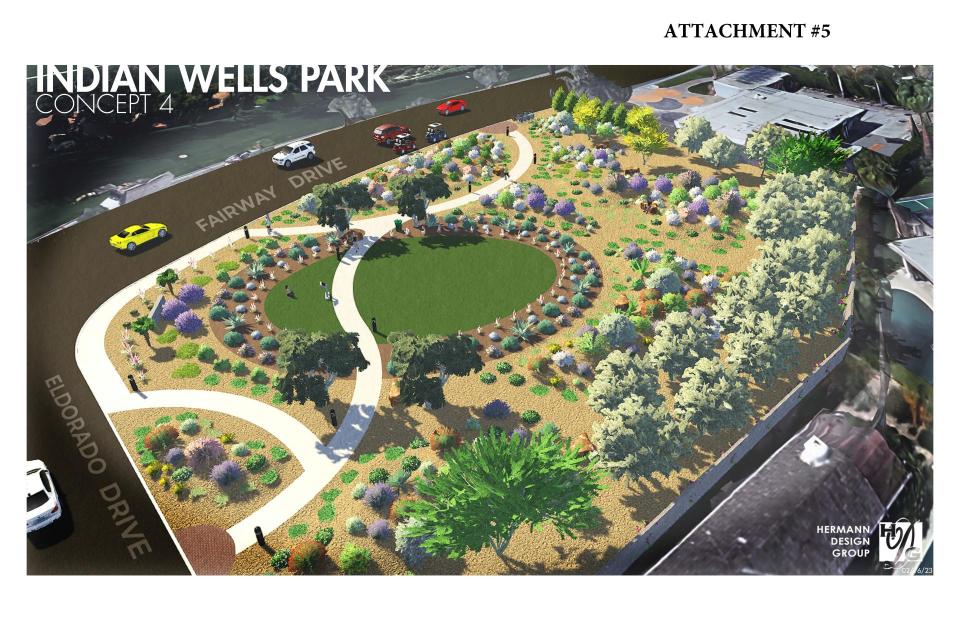 This will be the first public park in Indian Wells, and the City of Indian Wells (City) and Desert Recreation District (DRD) are splitting the costs to develop it. DRD will be responsible for ongoing maintenance and small improvements, while the City will be responsible for larger upgrades over $5,000.
The park development has moved into the plan check phase as of August 2023. Approved design features include desert landscaping, accent rocks, a walking path and shade trees, and we are aiming to complete the park by the end of 2023.
Fairway Park is a half-acre of land just off of the corner of Eldorado and Fairway Drives, and will be a passive park for walking and enjoying the green space.