Open Swim
Our Open Swim sessions are a great time for kids to practice swim lessons, for moms and dads to join the kids for some recreation and fun, or for individuals to relax and refresh in the pool!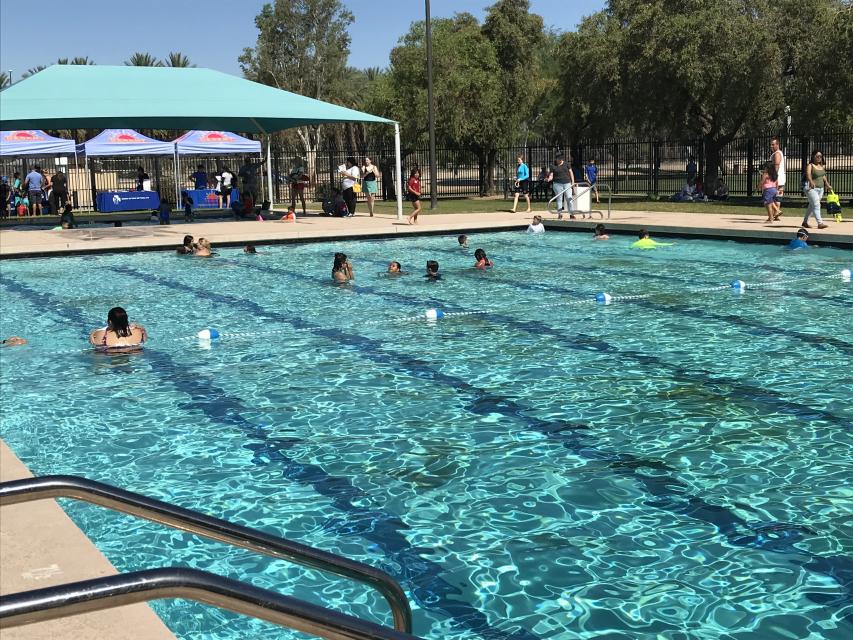 Please note: On weekends, during evening hours only, Open Swim hours may vary due to private party rentals - please call the location you wish to visit to confirm weekend evening open swim time.
During the Winter, Open Swim is at the following location(s):
Fritz Burns Pool:

Monday – Thursday, 8 - 9:45 a.m.. and 4 – 5 p.m
Fees are $3 for those 18 years of age and over, and $2 for those 17 years of age and younger.