Trips For Kids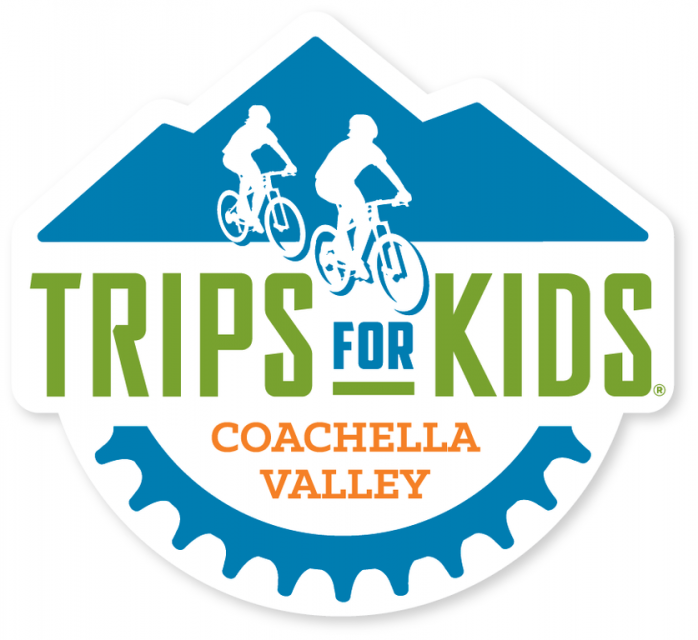 Trips for Kids Coachella Valley Chapter
Trips for Kids Coachella Valley is a mountain biking program for youth 10 to 17 years of age that focuses on lessons in personal responsibility, achievement and environmental awareness through the simple act of having fun.
Trips for Kids Coachella Valley is fiscally-sponsored by Desert Recreation District, and is an affiliate chapter of Trips for Kids, a national 501c3 nonprofit youth development and education umbrella organization. Trips for Kids' mission is to give every kid in every community the opportunity to know the joy of riding a bike and the freedom to explore the natural world on two wheels.
Since 1988 Trips for Kids has grown into a vast network of chapters throughout North America. Trips for Kids has enriched the lives of more than 230,000 youth through Discovery Rides, Adventure Clubs, Mobile Bike Clinics, Earn-a-Bike Workshops and Youth@Work programs that help youth to be more active, experience natural places, gain environmental and STEM-based knowledge, build confidence and develop job readiness skills.
To learn more about Trips for Kids, please visit: tripsforkids.org.
Ride Program
The group ride adventure challenges students to develop their mental and physical abilities. Students will also grow and learn from activities that promote personal responsibility and connections to nature. The program begins with three classes that teach bike safety, core values and respect for nature.
To contact the Trips for Kids Headquarters for more information call (760) 347-3484.
Click Here For Scheduled Upcoming Rides
Trips for Kids International
Trips for Kids© (TFK©) has opened the world of cycling to over 79,000 at risk youth since 1988. Through our mountain bike rides and Earn-A-Bike programs, kids not only have fun, they develop practical skills, build personal confidence and widen their environmental awareness. There are more than 70 chapters operating in the United States, Canada and Israel.
Statement of Membership in Trips for Kids International
Desert Recreation District is a recognized affiliate of Trips for Kids®, a 501©3 nonprofit based in San Rafael, California. Trips for Kids was founded in 1988 and now operates in around 75 locations throughout the United States and several international locations. As an affiliate, we embrace Trips for Kids' mission: to provide transformative cycling experiences for underserved youth. We currently operate their Ride Program for our local community. These programs aim to build self-esteem, inspire healthy lifestyles and instill environmental values.
Statement in Recognition of Trips for Kids International Sponsors
We would not be able to do the work we do without the generous support of our Trips for Kids International Sponsors and are proud to be working in partnership with these companies. Please join us in saying thank you by patronizing their business whenever possible.