Civic Center Skateboard Park
Palm Desert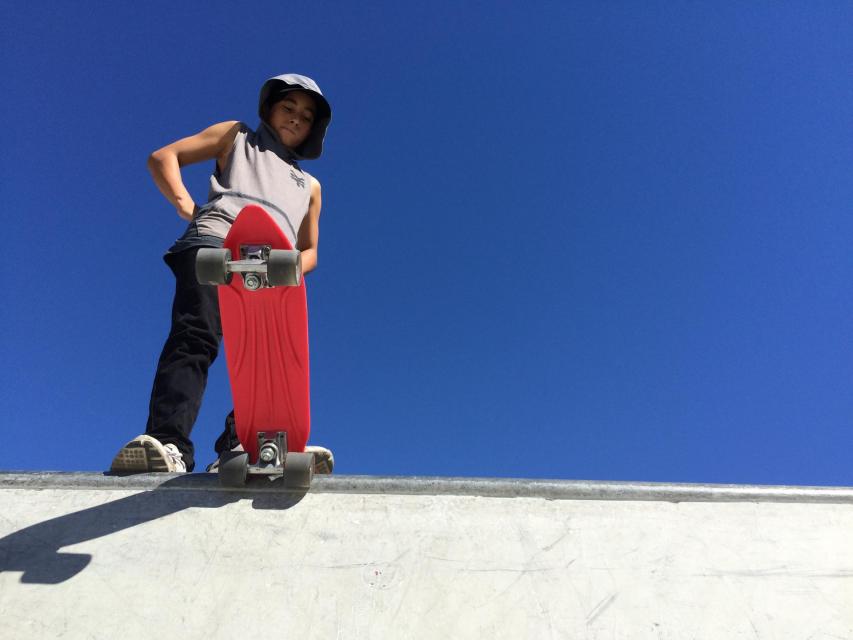 Practice your Backslide or Ollie North or just have a good time in Palm Desert's only Skateboard Park. Get your DRD Fun Pass today, only $5 for the entire year! Get yours at the Palm Desert Community Center. There are no residency restrictions. Children under 18 must have their parents present to purchase their pass.
Skate Park Rules
A valid Skate Park card must be purchased for $5 and must be presented to use the Skate Park.
A Parent or Guardian must sign a waiver for children under the age of 18.
Elbow Pads, Knee Pads and a Helmet must be worn at all times in the Skate Park.
Children under the age of 11 must be accompanied by an adult in the Skate Park.
Skating is permitted Mondays, Thursdays, Fridays and Saturdays.
Bicycles are permitted on Tuesdays, Wednesdays and Sundays.
Hours of Operation
During The Desert Sands Unified School District (DSUSD) School Year, The Skate Park Hours Are:
Monday – Friday 2 - 9 p.m.
Saturdays & Sundays and Holidays 8 a.m. - 9 p.m.
During Summer Vacation, The Skate Park Hours Are:
7 Days per Week 8 a.m. - 9 p.m.
Bike day we have on Sunday, Tuesday & Wednesday
Skate days Monday ,Thursday , Friday & Saturday