Operation Splash – FREE CHILD SWIM LESSON PROGRAM
**DEADLINE EXTENDED UNTIL FURTHER NOTICE** Through a generous grant from Kaiser Permanente, Desert Recreation District is pleased to offer Scholarships for Free Swim Lessons for children.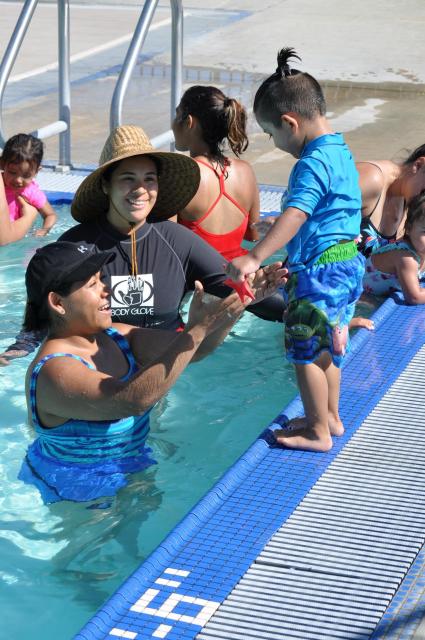 Scholarships are given out on a first come, first served basis so complete and return your application as soon as possible!
Lessons on technique, water safety and proper physical exercise – while having fun – can keep kids interested, engaged and safe.
Dates, days of the weeks, times and additional information about the swim lessons is on the application – first session of swim lessons is in June 2021.
Please click on the application in the language and for the location you would like to download application for your completion. Please follow the directions on the application, taking note of deadlines and where to turn in your application with required supporting documentation. If you have any questions, please call 760-347-3484 and ask to speak with someone in the Aquatics Department. Thank you.
Bagdouma Pool in Coachella – ENGLISH APPLICATION Bagdouma app - English
Bagdouma Pool in Coachella - SPANISH APPLICATION Bagdouma app - Spanish
Mecca Pool in Mecca – ENGLISH APPLICATION Mecca app - English
Mecca Pool in Mecca – SPANISH APPLICATION Mecca app - Spanish
Pawley Pool Family Aquatic Complex in Indio – ENGLISH APPLICATION Pawley app - English
Pawley Pool Family Aquatic Complex in Indio – SPANISH APPLICATION Pawley app - Spanish