Palm Desert Community Center & Gymnasium
Palm Desert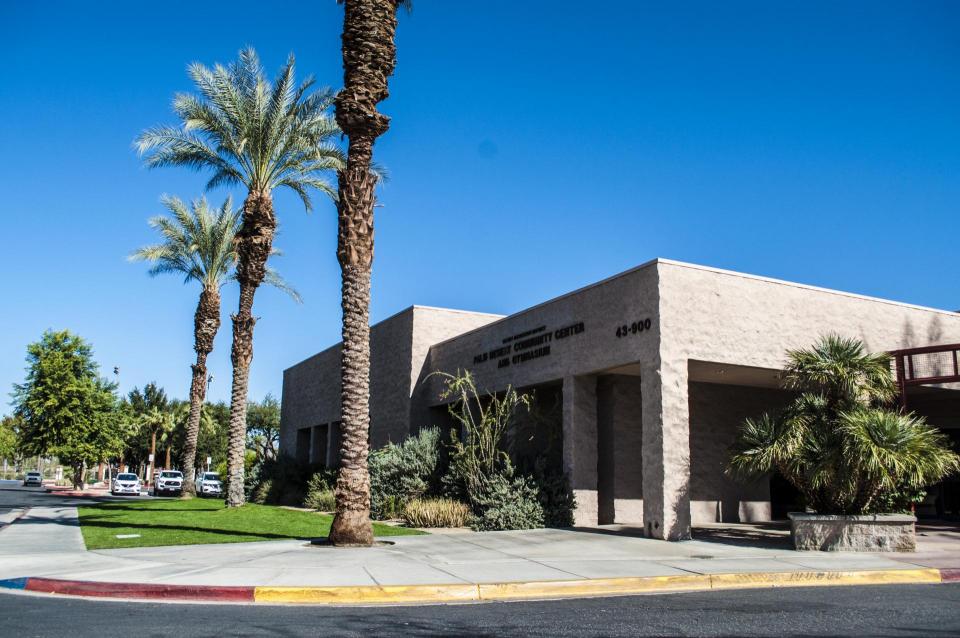 Centrally located in the Coachella Valley, the Palm Desert Community Center & Gymnasium has everything you need in recreation, fitness, martial arts, and more.
NOTE REGARDING DESERT WILLOW MEMBERSHIPS: While our Palm Desert Community Center is closed due to Coronavirus, Desert Willow has agreed to honor expired cards until we reopen. For those who do not have cards, please contact Sofia Pimentel at the Portola Community Center by phone at 760-568-2560 or via email to Sofia.Pimentel@DRD.us.com. Thank you.
43-900 San Pablo Avenue
Palm Desert, CA 92260
(760) 568-9697
Please call for hours.
Basketball courts (indoor & outdoor)
Beach Volleyball court
Racquetball courts
Multi-purpose room
Weight room
Tiny tot room