La Quinta Community Fitness Center
La Quinta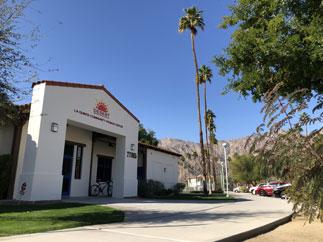 La Quinta Community Fitness Center offers state-of-the-art exercise equipment, personal trainers, along with fitness programs such fit after 50 classes, Zumba, yoga, and more.
77-865 Avenida Montezuma
La Quinta, CA 92247
(760) 564-9921
HOURS:
Monday – Friday, 5:30 a.m. – 8:30 p.m.
Saturday – 8 a.m. – 12 p.m.
Sunday – Closed
TechnoGym fitness equipment
Free weights
Spa-like atmosphere
Personal training staff
Planning a celebration or looking for a place to host your sporting competition?
Visit our RENTALS page and book your event now!