Indio Community Center
Indio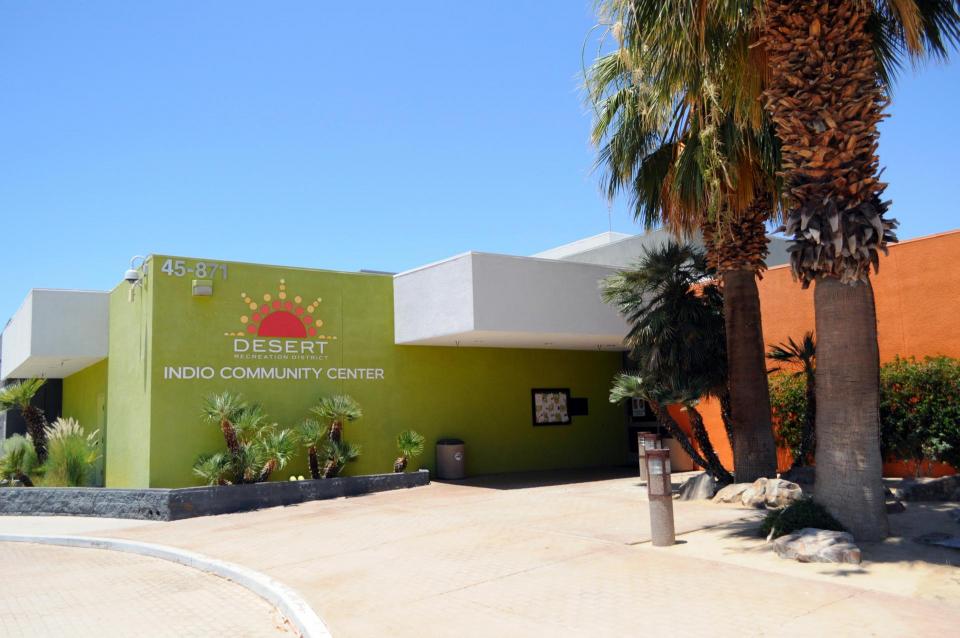 Indio Community Center is our largest facility in the Coachella Valley. Equipped with its own park, playground, District Gymnastics Academy, fitness center, multi-purpose rooms, indoor basketball courts, tiny tot room, and more.
45-871 Clinton Street
Indio, CA 92201
(760) 347-4263
HOURS:
Monday – Friday – 6 a.m. – 9 p.m.
Saturday – 10 a.m. – 2 p.m.
Sunday – Closed
Multiple indoor basketball courts
District Gymnastics Academy
Volleyball court
Indoor walking track
Weight room & locker room
Multi-purpose rooms & kitchens
Tiny Tot room
Racquetball courts
Children's playground
Planning a celebration or looking for a place to host your sporting competition?
Visit our RENTALS page and book your event now!