An Update on Parks & Recreation in Indio
We asked and you responded - see what residents had to say!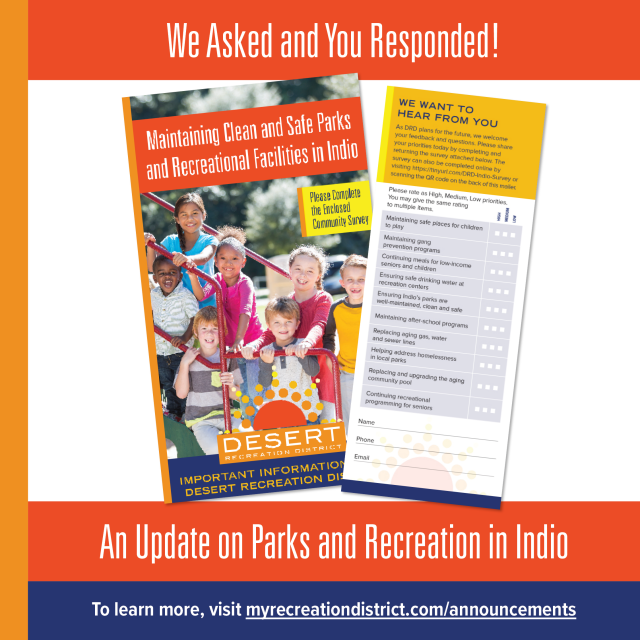 DRD is proud to partner with the City of Indio to provide parks and recreation facilities and programming. Serving tens of thousands of residents annually, DRD provides after-school and recreational programs that keep local youth and teens off the streets and away from drugs and gangs. DRD is also an essential resource providing meals, food distribution, emergency shelters and cooling centers for local residents.
Indio's parks and recreation facilities are aging and in need of repairs to continue providing high-quality recreational opportunities for local children, families and seniors. DRD and Indio are exploring an expanded partnership to improve maintenance of local parks and recreation facilities and offer additional recreational programs for local residents.
See responses from the community Updated on Parks & Recreation in Indio