Concerts in the Park – October Concert Series
Enjoy a concert in the park where each week a different band plays a different genre of music for all to enjoy. Concessions will be available for purchase.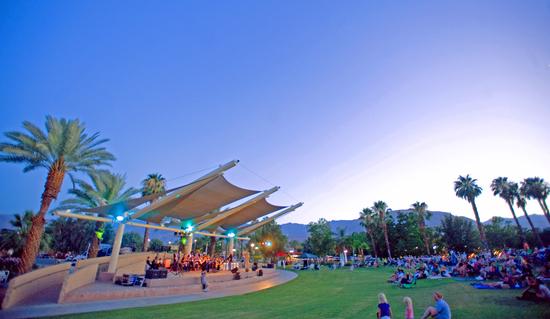 Location: Palm Desert Civic Center Park Amphitheater
Time: Begins at 6 p.m.
Open to all ages and these concerts are free
October 7 - Beach St. A-Go-Go Introducing that FABULOUS… FUN… FAR-OUT 60'S Tribute Band… BEACH St. A GoGo! A Tribute To The Groovy Sounds Of The 60's.. LIVE! Hits from The Beatles, Beach Boys, Elvis, Those Fab 60's Girl Groups, One Hit Wonders, Motown and More!
October 14 – Avenida Music Avenida Music is a home-grown family music group born and raised in the Coachella Valley. After years of playing as a family, we decided to bring our music to the public in 2014. Playing unique takes on Classic Rock, Spanish Pop/Rock, Acoustic, Top 40, Dance and much more!
October 21 – Cash, Killer & The King Cash, The Killer and The King is a red-hot rock 'n' roll tribute to the music of Johnny Cash, Jerry Lee Lewis and Elvis Presley! This 90 minute production features the hit music of these 3 legendary icons. The show covers the music of these artists from the 1950's Sun Records era, and beyond.
October 28 – New Sensations New Sensations is a fun and high energy, party dance band that plays the best Rock, Pop, Funk, Disco, Soul, Motown, Swing, and more. New Sensations is a local band out of Palm Springs.